Are you looking for a new project with better profit? Are you looking for a good business with low investment cost? Then palm oil processing machine is highly recommend. It is a project to make money from palm oil extraction process. Maybe you are wondering to know why to say this? Next i will tell you how to make money from palm oil processing business?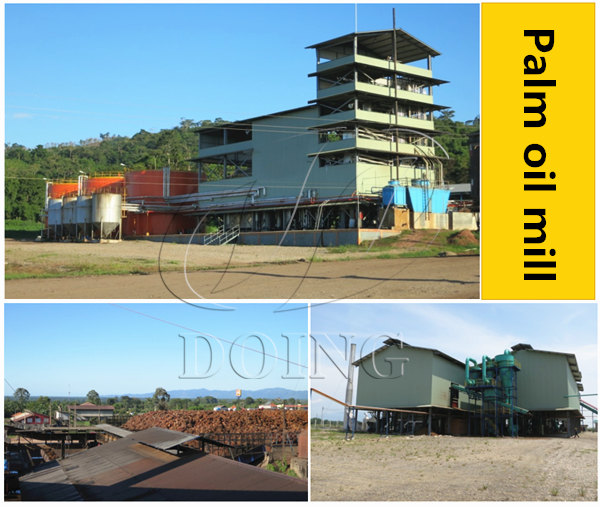 Large scale palm oil mill plant project
Firstly, palm fruit is one of the most important tropic oil seed plants in the world. The oil rate in oil palm is very high: generally 46~50% in the fresh pulp , and 50~55% in palm kernel. That is to say, when you process 1 tons palm fruit bunches, you will get 200kg palm oil and 32.5kg palm kernel oil. (Please see the the following theoretical analysis table.)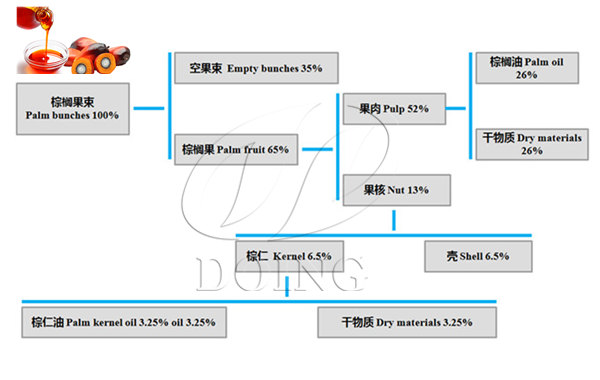 Oil content of each part of palm fruit bunches
No matter palm oil or palm kernel oil all can be sold to market. Today we mainly introduction the value of palm oil. Palm oil is a hugely versatile vegetable oil used in a variety of ways in different cultures, industries and markets. Because of its consistency and ability to resist high temperatures, it is commonly used as cooking oil and is considered one of the best oils for frying. All these amazing qualities make palm oil a highly sought after commodity in homes, restaurants and food processing industries. In food, palm oil is used as a substitute for fat in making condensed milk, coffee cream, ice cream and margarine.
As a non-food product, palm oil makes an important raw material in the production of soaps, detergents, greases, lubricants and candles.
Apart from local trade in palm oil, it is heavily sold on the international markets as CPO (Crude Palm Oil) and usually commands a high premium price given its vast capabilities and high demand from several industries.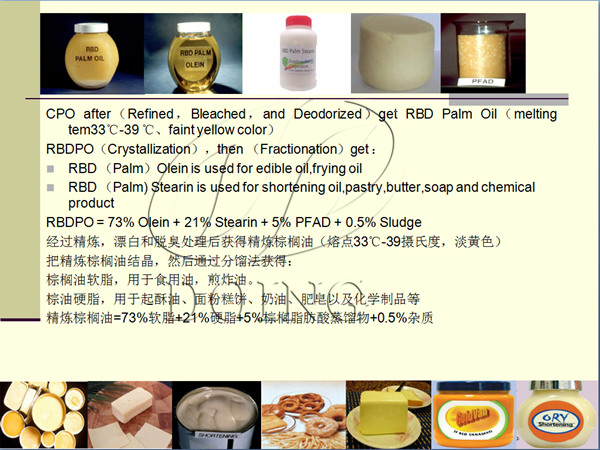 Application of palm oil
Now the palm oil is becoming more and more popular. Palm oil processing machine supplies a exciting method to get palm oil from low-cost palm fruits. If you are interested in palm oil processing business, you can contact with Henan Doing Company.
DOING company is one of the professional manufacturer of palm oil processing machine in China, which has devoted in this business over 10 years. Welcome to consult with us about more palm oil processing machine solutions.