Now more and more governments encourage their people to process palm oil by themselves, so that they can rely more on their own production while not importing. But most of you must be wondering, what machines are needed to process palm fruits to consumable red oil? Here we would like to introduce for you in detail.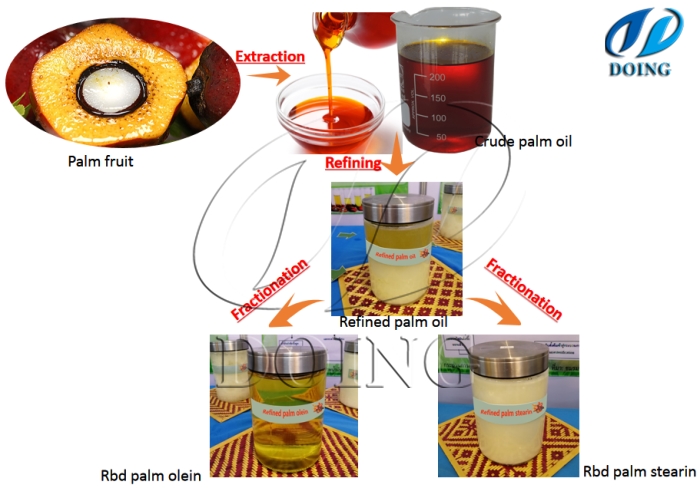 We can supply palm oil extraction machine , palm oil refining machine and palm oil fractionation machine to help people start palm oil processing business
The whole process of palm oil processing mainly includes three workshops: pressing plant, which is to extract crude palm oil out; refinery plant, which is to refine crude palm oil into RBD palm oil; fractionation plant, which is to separate the olein and stearin. In some regions, people consume the red palm oil, while others consume the refined palm oil or olein, so it depends on your local market demand of the final oil, then you can choose the suitable machines accordingly.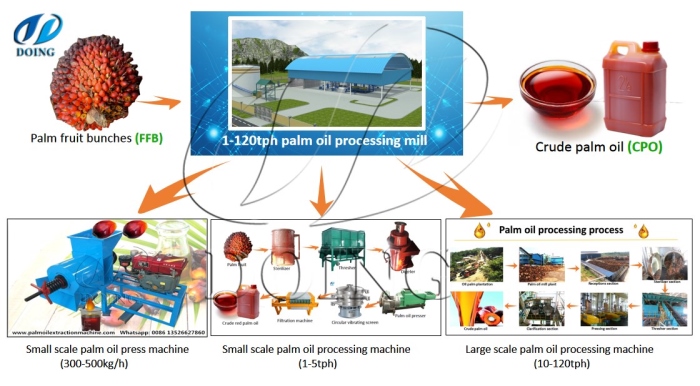 No matter you need palm oil press machine or palm oil press production line, we all can supply suitable palm oil processing machine for you
For palm oil pressing plant, we can provide two types machines, one is palm oil presser like 500kg/h, 1tph, which is suitable for small farm use or starter in this field; another is complete palm oil press production line including sterilization, threshing, digesting, pressing and oil clarification, capacity from 1-120tph. After palm oil pressing, you will get crude palm oil and mixture of palm nut and fiber. Our engineers can design or adjust the proposal according to your oil palm plantation situation or your budget.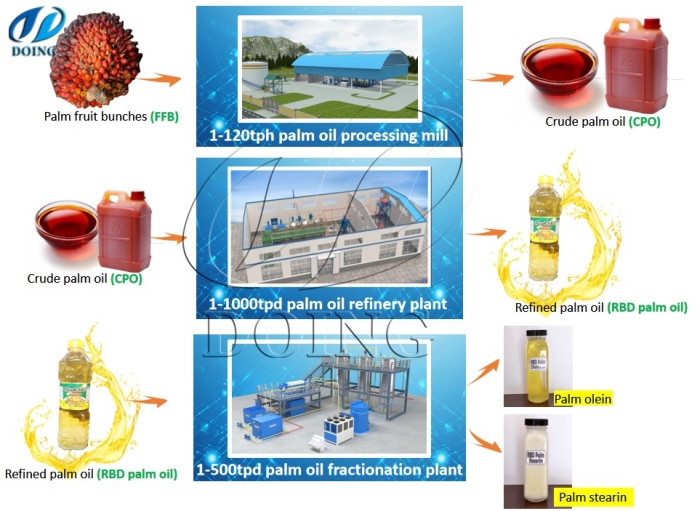 After pressing, you can consider adding the refinery and fractionation plant to increase your economic value
After pressing, you can consider adding the refinery and fractionation plant, or you can sell the crude oil to the refinery factory, about this, you can do some market research and see which is more profitable, then make decision. We can provide turnkey project from technology designing, machine manufacturing, installation and commissioning, also training your workers. If you are interested in setting up the palm oil business, please contact us for more information and advice.