Do you want to buy palm oil machines with a quite favorable price? Do you want to directly buy palm oil machines in Nigerian local? Welcome to contact us, recently, we are clearing out our palm oil machines stock in Nigerian warehouse with the lowest price.
According to the feedback from our overseas managers, the remaining equipment in our Nigerian warehouse is 500kg/h palm fruit thresher machine, 300-500kg/h palm oil press machine and 500kg/h palm oil filter machine. The palm oil machines photo is as follows: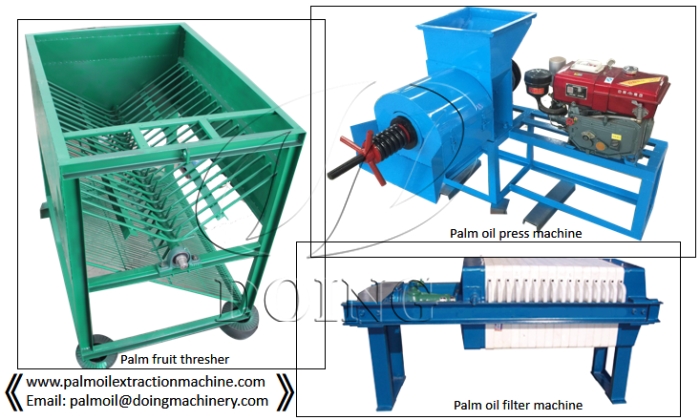 Small scale palm oil machines photo
The above three products all are our star products, they are very popular in Africa, especially in Nigeria. If you really need such equipment, please contact us as soon as you see this news, or you will miss them.