These days, a philipppines customer came to Henan Doing Company to inspect the palm oil processing project. This time, he is mainly looking for reliable palm oil processing machine manufactuer supplier to start his own palm oil processing business.
He told us the Philippine government encourage the palm oil plantationt and the philippines government plan to convert eight million hectares of idle and denuded lands into oil palm plantations. This will be a good singal for people who want to set up a palm oil mill plant in Philippines. He told us set up a small scale palm oil extraction plant is only first step. In the near future, he plans to expand production and also want to set up a palm oil refinery plant.
The philippines customer stay 3 days in Henan Doing Company. Our specific arrangements are as follows:
First day:
Our sales manager introduced the production process of palm oil to the customer and showed the successfully palm oil mill plant projects that we have installed. Next, we watched some of the commissioning and running videos of palm oil mill plant with our customers. Finally, we talked about palm oil production situation and palm Oil Consumption situation in Philippines.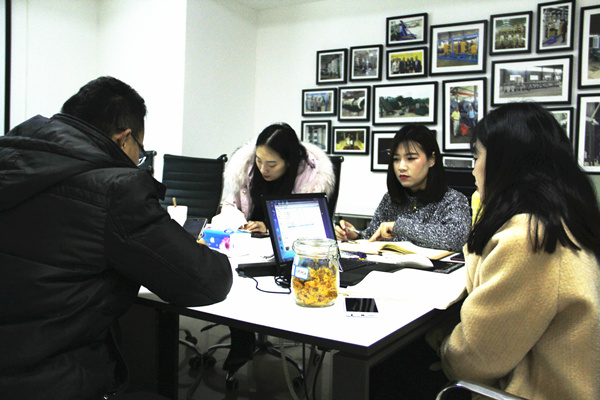 Our sales manager is talking about palm oil processing process with Philippines
Second day:
Our sales manager took the customer visiting our palm oil extraction machine manufacturing factory. During the visiting process, we saw many palm oil processing machines is producing. These have deepened the customer's recognition of our strength. Philippines customer think highly of us.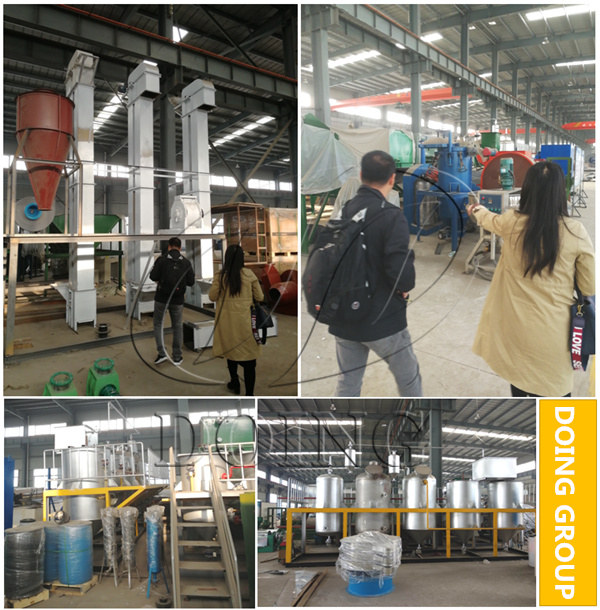 Philippines customer is visiting our palm oil processing machine manufacturer
Third day:
Henan Doing Company's engineers discussed the details process of palm oil production with the customer. Our engineers have customized the special palm oil processing process and palm oil mill plant layput according to the customer's actural situation. At the end, the customer signed the contract with Doing Group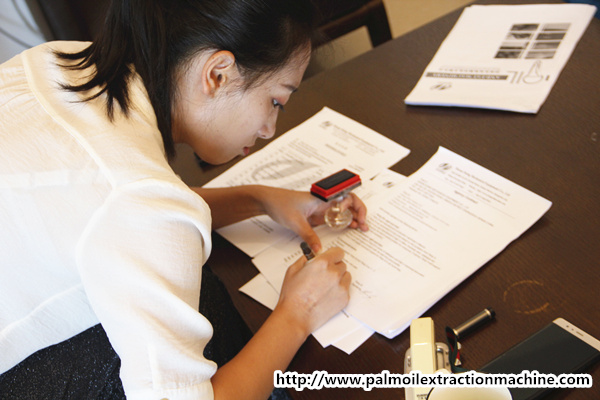 Philippines customer is signing the contract with Henan Doing Company
This is just a beginning, I believe there will be more investors who want to start the palm oil processing business in Philippines. We hope the market of palm oil in Philippines is better and better.