Rapeseed pretreatment & prepressing extraction machine is the first step to process rapeseed and get rapeseed oil.

Rapeseed pretreatment & prepressing extraction machine

is also the key step, and he determines the quality of rapeseed oil.Today we mainly introduce the main equipments and roles of

rapeseed pretreatment & prepressing extraction machine.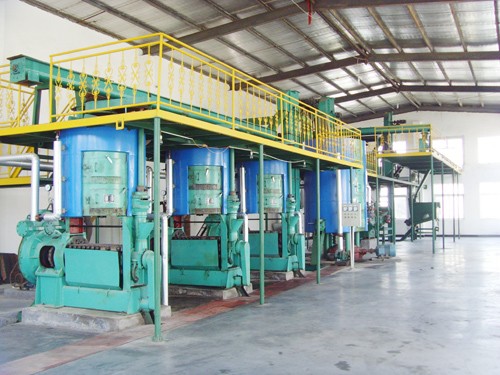 Rapeseed oil pressing extraction machine workshop
Work flow of Rapeseed oil extraction machine:
Impurities
↑
Rapeseed→ Cleaning and Stone Removing →Magnetic Separation→Flaking →Cooking

→


Prepressing→Oil Filtration →Crude Pressed Rapeseed Oil
↓
Rapeseed Cake →To Extraction Workshop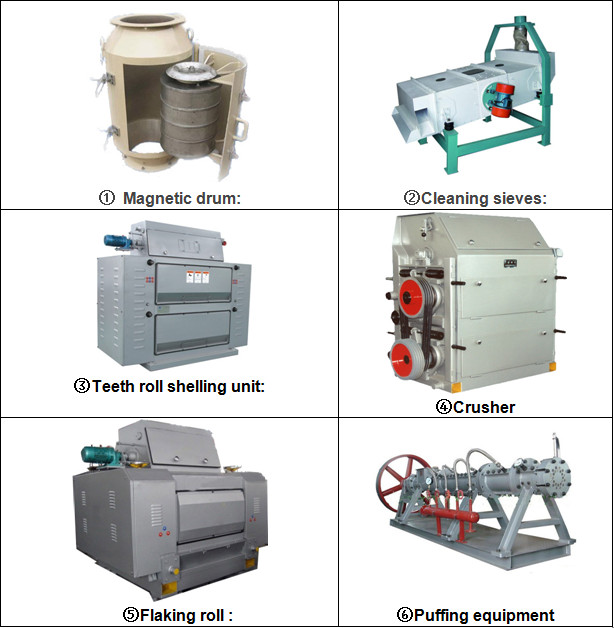 Rapeseed oil pretreatment machine
—Quality Index of Prepressed Rapeseed Cake:
Oil residue in cake: 10-18%
Water content in cake: 2-3.5%

—Index of Main Consumption:
(Different capacity has different consumption, the greater levels of automation, the less consumption index. For example of 100TPD rapeseed pretreatment and prepressing workshop)
Electricity consumption: ≤50 kwh/t
Steam consumption: ≤550 kwh/t
Water consumption: ≤60kg

—Process Description of Rapeseed Oil Extraction Line:

1). Cleaning and Stone Removing
Adopts high efficiency cleaning screen, high strength flexible screen, so it has long using life, also it has features of impurities removing ratio.
The stone removing process adopts specific-gravity stoner, the working principle is taking advantage of the different materials' specific gravity to grade the rapeseed and remove the stones, avoid damaging the equipments.

2). Flaking Process:
The purpose of flaking is to destroy the rapeseed's cell tissue which can make the oil separated smoothly. Also the flaking machine assembles alloy roller which using life is 1 time longer than common roller and also assembles automatic hydraulic roller tightening system to ensure the average thickness of flakes(≤0.3mm), the whole machine is sealed well.

3). Cooking Process:
The rapeseed oil production line dopts layer type cooking pot, the max distance between mixing wing and bottom of pot is 5mm for each layer, which avoid the nonuniform of raw materials. The whole pot is wholly sealed to keep the max humidity of the space of raw materials, to reach the best flaking effect and reduce the powder degree.

4). Prepressing Process
The machine adopts domestic mature ZY series pre-presser which specialized for rapeseed, the oil residue in cake after pre-pressing is about 10-18%, the rapeseed cake can adopt solvent extraction method to get more oil. The most features of this machine is low energy consumption, less occupied area, etc which is the first choice for rapeseed pre-pressing.

—Technical Highlight
1). All the driving equipment adopts oil equipments special configuration, which has long using life and reliable working.
2). Higher mechanization and serialization, which can reduce labour working to reduce the labor cost,canola oil press machine.
3). More advanced dust removal system to ensure the tidy and clean of workshop, meanwhile reduce the discharge of powder.