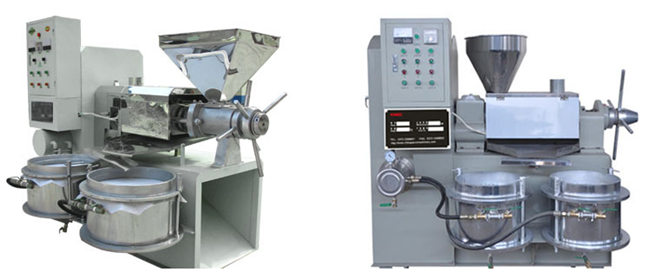 Integrated rice bran oil press machine with filter
Integrated rice bran oil press machine is a combined oil expeller equipment which including motor, vacuum, filter, heater and electric control cabinet. These assistant parts can help the automatic oil press with higher output. The function of the vacuum oil filter used to filtrate the crude oil which come out from oil press. This oil press can automatically filter oil by its vacuum oil filter when it was extracting oil. It is capable of doing both cold and hot pressing,T

he integrated rice bran oil press

machine is an ideal choice for customers.More than 20 kinds of oil crops like peanut, soybean, rapeseed, sunflower seed and cottonseed can be processed with the automatic oil press machine.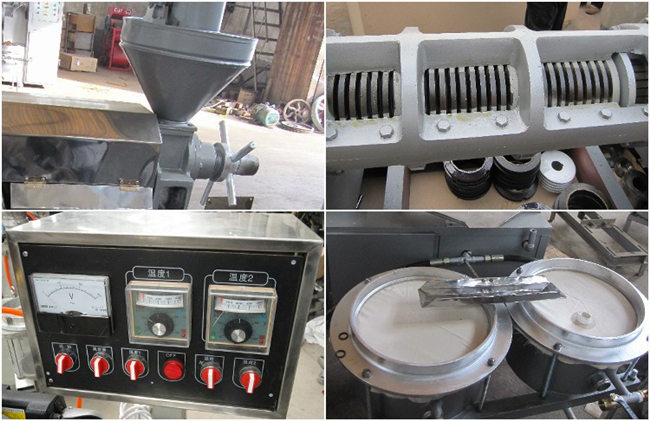 Integrated rice bran oil press machine
5 Reasons to Choose Integrated Rice Bran Oil Press Machine With Filter
★ Wide application for various vegetable oil seeds such as peanuts, soybeans, sunflower seeds, sesame seeds, cottonseed, rapeseeds, palm kernels and so on.
★ Covering small space and easier to operate. Electric control cabinet makes the operating safer and easier. More efficient and labor-saving.
★ Continuous working with low noise.
★ High rate of oil yield with purer oil and good condition oil cakes. Vacuum filters in the machine help cleaning oils.
★ Be able to do both cold and hot pressing with automatic temperature rising and oil-cleaning system.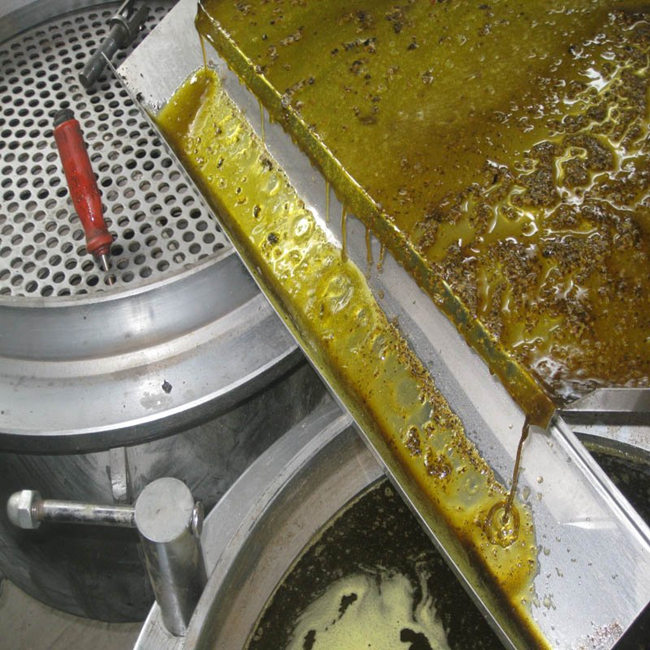 Integrated rice bran oil press machine working site
Features of integrated rice bran oil press machine with filter:
1, Wide application: more than 30 kinds of oil-bearing crops like peanut, sesame, sesame, rapeseed, sunflower, cottonseed and, soybean can be pressed with the automatic oil press. Both hot pressing and cold pressing can be realized.
2, Labor saving: 60% of labor force can be saved with the same output, the production can be performed with 1 or 2 people.
3. Safe and convenient. The whole process is controlled by the electric cabinet, making it more safe and easy to operate.
4. Wear parts like the pressing ring and worm are made of the carbon steel through the process of heat pretreatment, which is more durable.
5. High purity edible oil. The automatic oil press is equipped with two vacuum oil tanks to filter pressed oil. Thus, the finished oil is of high purity.
6, Small space occupation: 10-20 square meters is enough for the oil mill.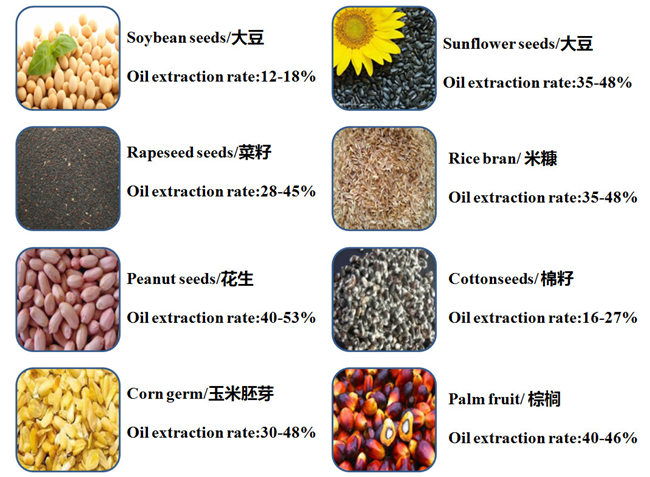 The commen oilseeds
Oil Extraction Rate:
| | | | |
| --- | --- | --- | --- |
| Raw material | Output Rate(%) | Thickness of Oil Cakes (mm) | Oil Content of Dry Cakes (%) |
| Canola | 30-38 | 1-1.5 | ≤7.5-8 |
| Cotton seed | 12-14 | 1-2 | ≤6.5-7.5 |
| Soybean | 10-16 | 2-2.5 | ≤6.5-7 |
| Peanut seeds | 35-45 | 1-2 | ≤7 |
| Sesame | 42-47 | 2-2.5 | ≤6.5-7.5 |
Main Specifications of integrated rice bran oil press machine:
We offer integrated rice bran oil press machines with different models and capacities. Below are the technical data of each model.
Model

Input Capacity(kg/h)

Power(kw)

Speed of screw
worm
(r/min)

Weight(kg)

Dimension L*W*H
(mm)

DY-68A

40-60

5.5+1.5

137-160

450

1780×700×1320

DY-80A

80-100

5.5+1.5

80-100

700

1480×630×1570
1060×575×620

DY-95A

150-180

7.5+1.5

33-39

950

2100×970×1970
1180×650×580

DY-100A

150-180

7.5+1.5

36-39

1000

2250×890×1820
1230×640×570

DY-105A

160-200

11+1.5

33-39

1200

2260×950×1800
1310×730×580

DY-120A

200-250

15+1.5

32-39

1300

2280×890×1770
1350×700×570

DY-130A

250-300

18.5+1.5

32-36

1500

2350×840×1850
1350×700×570
Note:
1.The technical para. of the table refers to matching the cleaning, peeling, flaking, steaming and roasting accessories machinery, etc, steady operation, and adopts the hot pressing method to achieve the indicators.

2.the actual output may be slight different due to the difference of raw materials in terms of oil varieties, qualities and oil contents, as well as the working conditions.

3.Raw material feeding (kg/h) refers to the capacity after once hot press, and it would reduce to half of it if twice and one third if three times.

4.The machine meets the JB/T9793.1-1999 "agricultural screw oil press technology conditions", and Implement the national regulations of Warranty Services policy of P.R. China.