2020 Spring Festival is approaching, we Henan Doing Company will have a 10-day holiday from January 22, 2020 to February 1, 2020. We will be back to work on February 1. In this happy day, Henan Doing Machinery all the staff in advance to wish the broad masses of old and new customers, Happy New Year, business flourishes, everything goes well! Thank you for your long-term support and love for our work.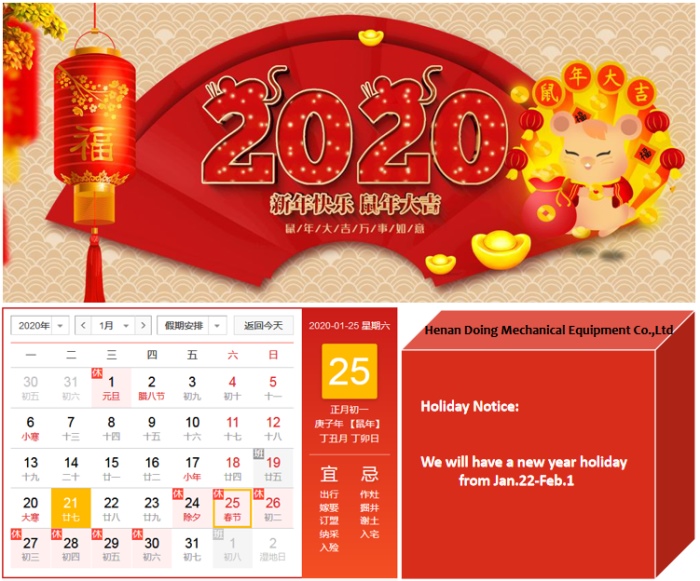 Holiday arrangement of Henan Doing Company
It's my honor to offer perfect and advanced technology cooking oil processing machine and cooking oil refining machine. And our companys' duty is to give you our best products and excellent service.Hope the next year is a prosperous and harvest year for both of us!

All the staff of Henan Doing Machinery hope you have a warmth, peace and happiness new year
If you have any questions about our edible oil extraction machine, cooking oil refining machine, welcome to send your email to oilmachine@doinggroup.com or call 0086 13526627860
Yours sincerely
Henan Doing Mechanical Equipment Co.,Ltd.