August 19, 2019, we received the bank slip of palm oil pressing machines. The customer from Nigeria purchased 2 sets of palm oil pressing machine from Henan Doing Company and paied the full money.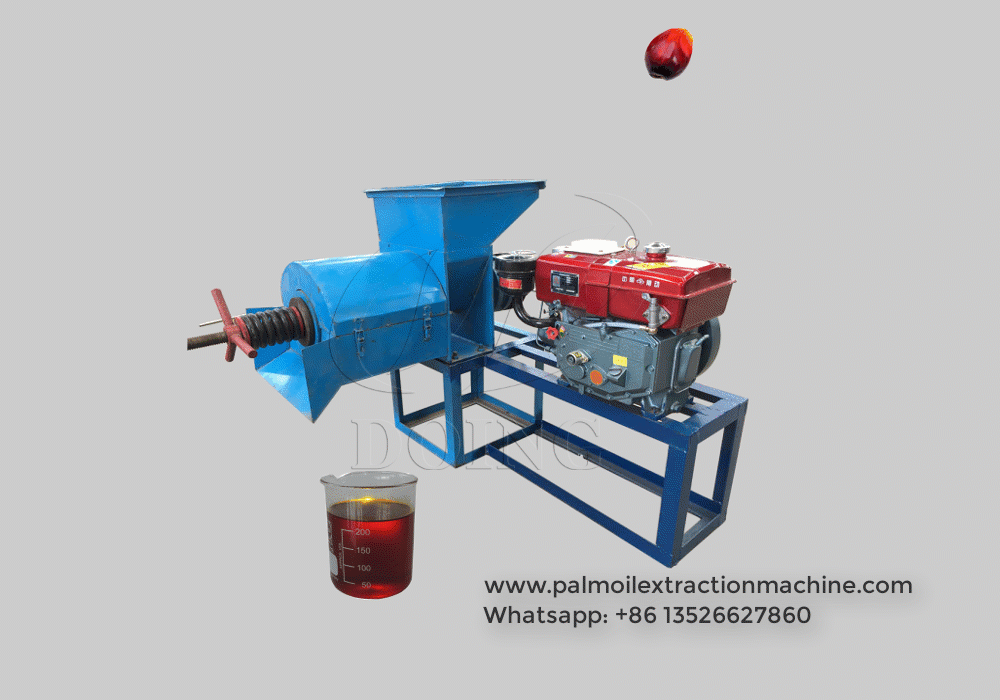 Henan Doing Company self-designed palm oil pressing machine
The reason she bought the palm oil pressing machine was that she want to build a small scale palm oil mill factory near his oil palm plantation. She used to sell palm fruit directly, but the economic benefits were not high. After doing a market research, she learned that the demand for palm oil in the local market was large, so she decided to process her own palm fruit into palm oil. When communicating with our sales manager, our sales manager not only explained to her our latest small scale palm oil pressing machine technology, but also sent her palm oil pressing machine photos, palm oil pressing machine factory testing videos and our customer's feedback. She was so interested in our palm oil extraction machines.
[Related reading: Small palm oil expeller machine]
Nigerian customer's feedback on palm oil pressing machine
In the following further communicating process, she got a new message that Henan Doing Comapny is setting up palm oil processing machine warehouse in Lagos Nigeria. She was very surprised, she said Doing Company is really a nice company, this will be easier for clients to check palm oil processing machine in scene, to test palm oil machine in scene, and buy palm oil processing machines locally. In order to have a better cooperation with Henan Doing Company, this customer signed the contract with Doing.
Thanks for all the customer's trust and support, we will try our best to supply the best palm oil processing technology and service as well as palm oil processing machines to people. If there are any demands, please contact us without any hesitation!