Corn germ oil solvent extraction plant is the second step in edible oil extraction machine.Product (cake from cooking oil press section) is carried into solvent extraction palnt.There are still much oil in cake.The purpose of corn germ oil solvent extraction plant is extract oil from the cake.This solvent extraction method is for larger capacity ,but the invest is a little big.

Corn germ /maize oil solvent extraction process
Corn germ oil solvent extraction plant :
After pre-pressing process , the requirement of corn germ cake : moisture is about 8%, the residual oil :18-22% .Use solvent organic solvent through soaking or spraying contact methods to extract oil from the cake. There is only less 1% oil content in meal after oil extraction machine .

Remark: The extraction workshop must be in a separate yard . This yard should be have at least 1.5 m high brick wall all around , the walls is 12 meters far from extraction workshop. Fire district : at least 30 meters far from residential area, keep from fire。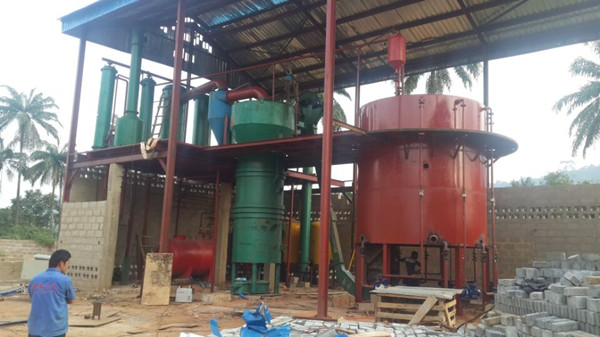 Corn germ oil extraction workshop
Corn germ oil solvent extraction process:
Oil Extraction system: for extracting oil from Expanded corn germ cake to get Miscella which is mixture of oil and Hexane;
Wet Meal Desolventizing System: for removing Solvent from Wet Meal as well as to toast and dry corn germ meal for getting proper finished Meal Product qualified for animal feed;
Miscella Evaporation System: for evaporating and separating Hexane out from Miscella under negative pressure;
Oil Stripping System: for thoroughly removing residual Solvent to produce standard Crude Oil;
Solvent Condensing System: for recovering and circulating use of Hexane;
Paraffin Oil Recovering System: This process is main recycle solvent .