On March 16, 2022, a customer from Nigeria bought a palm oil expeller machine from Henan Glory Company. The equipment he bought is our smallest capacity palm oil processing equipment, which is very popular in Nigeria, Ghana, Sierra Leone, Cote d 'Ivoire, Cameroon, Benin, etc.
The first time that Nigerian customer contacted us was on March 12, 2022. According to his needs, we recommended the 500kg/h palm oil expeller machine to him and shared the feedback videos on palm oil expeller machines from the customers in different countries. The customer was very satisfied and told us he would buy palm oil expeller machine from our company.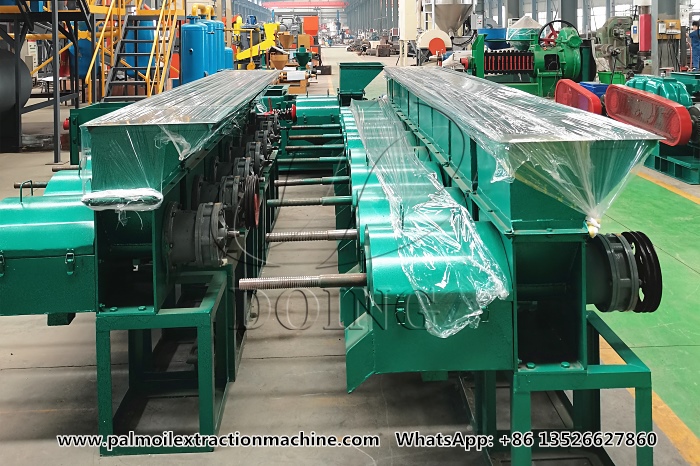 Palm oil expeller machines in Henan Glory Company
Before the formal payment, the customer raised a new question, asking whether our transportation is guaranteed and whether we can ensure that our equipment is still intact when it arrives at the customer's factory. Faced this question, our sales has made a detailed answer, first of all, our company has professional people responsible for the packaging and delivery of the equipment. For small scale palm oil expeller machines, they are usually packed in wooden cases, which can very well avoid the collision of the equipment in the transportation process. Secondly, our forwarder has cooperated with us for more than ten years and knows how to place our equipment to ensure the safety in transportation. So the problems you are worried about are not a problem for our company at all.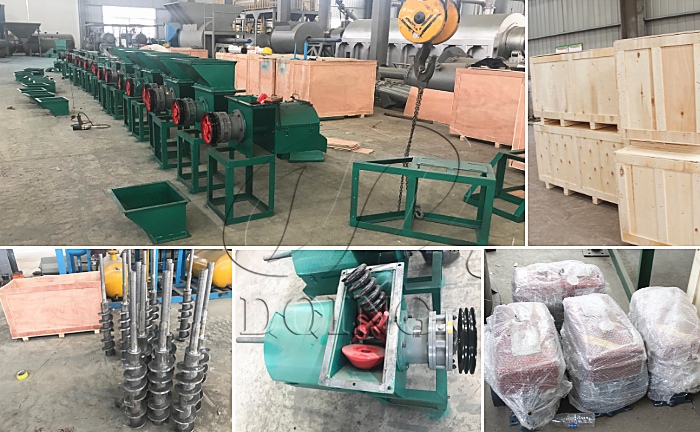 Palm oil expeller machine delivery photo
After getting the information he wanted, the customer immediately asked us for the account information of our company. Just on the same afternoon, the client told us he had gone to the bank to transfer money and the bank told him that we could receive payment for the equipment in 2 days.
As a professional manufacturer and supplier of palm oil processing machine, Henan Glory Company sincerely hopes to help more and more customers to establish palm oil mill plants successfully. Whether you need single palm oil machine or complete set of palm oil production line equipment, we will try our best to customize the most suitable equipment and solutions for you, welcome to contact us at any time.