Our company development the latest palm kernel oil expeller machine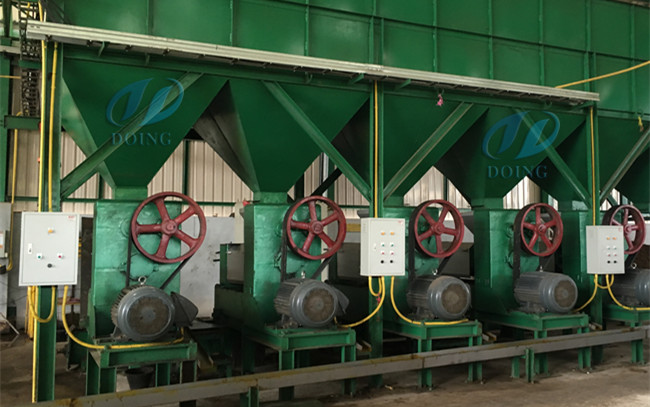 Palm kernel oil expeller machine in Thailand
Palm kernel oil expeller machine is used to extract oil from palm kernel. To meet different palm kernel oil production capacity, our company development the

new

product,

professional palm kernel oil expeller machine with different capacity such as 500kg/h,1tph,2tph and large capacity. Besides, we also provide complete palm kernel oil production lines, from mini oil mill plant to large palm kernel oil processing plant. With more than 20 years experiences in this sector, we are expertise in palm kernel oil production.
Typical process of palm kernel oil extraction process:
Palm kernel oil is a kind of vegetable oil that is high in saturated fats. It is obtained from the kernel of oil plant. Generally, palm kernel oil extraction machine involves several steps, including palm kernel shell and nut separation, palm kernel cleaning machine, palm kernel crushing machine, palm kernel pressing machine, crude palm kernel oil filtration and palm kernel oil storage. In fact, palm kernel oil expeller machine is the most suitable oil extraction methods for palm kernel oil. Palm kernel oil expeller machine can greatly improve the oil output rate and oil extraction efficiency. At the same time, it demands less investment. Therefore, it is really ideal for palm kernel oil extraction.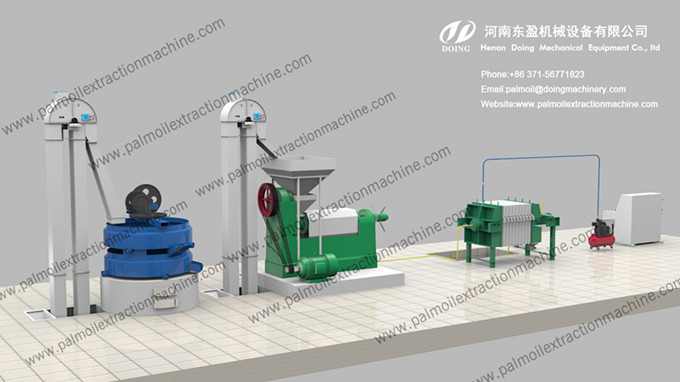 Small scale palm kernel oil production line
Why should choose our palm kernel oil expeller machine?
If you haven't used our palm kernel oil expeller machines or you don't have clear understand about our machine, you may have some questions about it. How about its working performance? What's its best features? Here, we will analyze our palm kernel oil expeller machines from different aspects.

Price & Quality
Our palm kernel oil expeller machines are definitely the most cost effective machines in oil making industries. As the leading manufacturer and supplier in China, we continuously improve our manufacturing technology to meet the demand of development and provide efficient and automatic palm kernel oil expeller machines. Every set of our product should be went through careful inspections, so there almost no repairs of our machines. In a word, only at Henan Doing Company, you can enjoy the wholesale price and premium quality.

Guidance & Service
As we all know, the oil output rate is mainly determined by the quality of palm kernel and the operating skills. We boast professional specialists to offer detailed technical guidance. In addition, our after-sales service will help you solve all problems.