Sesame oil extraction machine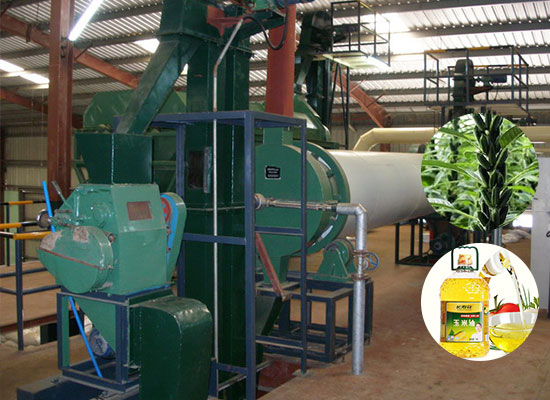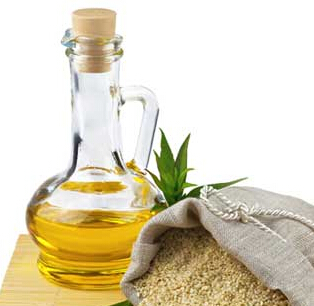 Benefits of sesame oil:
Sesame oil is one of the world's healthiest oils due to its abundant content of vitamins and minerals. It is known for its endless list of health benefits namely to improve hair and skin health, support healthy bones and teeth, regulate blood pressure, decrease the risk of cardiovascular diseases and increase the overall health of the heart, avoid development of cancer cells, manage better digestion, promote resistance among infants, and combat stress and anxiety through massages.



If you are searching for sesame oil extraction machine for start your own sesame oil business, you are in the right place! We manufacture a wide range of sesame oil extraction machine including sesame seed pre-treatment & pre-press machine, sesame oil solvent extraction machine and sesame oil refining machine.

To ensure well operation and long service life, our sesame oil extraction machines are made of premium materials and are widely applied for the extraction of edible or cooking oil. Our vegetable seed oil extraction machines have high capacity.

Sesame oil is an edible vegetable oil derived from sesame seeds. Correct sesame oil processing must take into account the unique features of sesame oil.Our sesame oil extraction machine can be used to extract oil from vegetable seeds and nuts for edible purposes. Sesame oil extraction machine can process a wide range of oil materials such as castor seeds, peanut, soybean, sunflower seeds, rice bran, sesame seed, palm kernel, cottonseed, coconut, corn germ and so on.

Different kinds of oilseeds have different oil content and physical properties. So the pre-treatment process varies slightly from one kind of seed to another. But most seed pre-processing includes cleaning machine,crushing machine,flaking machine,cooking machine and pressing machine. Below are sesame oil extraction process.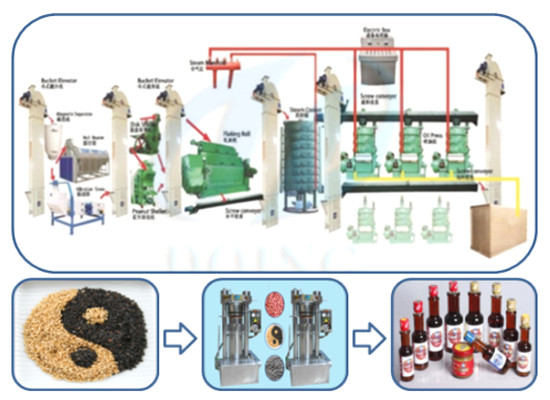 Sesame oil extraction machine
Sesame oil extraction process:
Cleaning: Remove impurities such as leaves, sticks, stones, sand, dirt, spoiled seeds and metal contaminants. This process is commonly referred to cleaning and scalping equipment including sieve, destoner, peeling machine, magnetic devices, and belt conveyor etc.

Sesame cleaning machine
Hot blast air frying:This section is composed of fuel transport system, hot blast air stoves(oil furnace, coal stove), seeds frying machine, smoking system, hot blast air network, temperature detection system. The total seven equipments to fry the raw materials uniformly, ensure the protein denaturation and harden completely, separate the raw materials from the air and waste gas.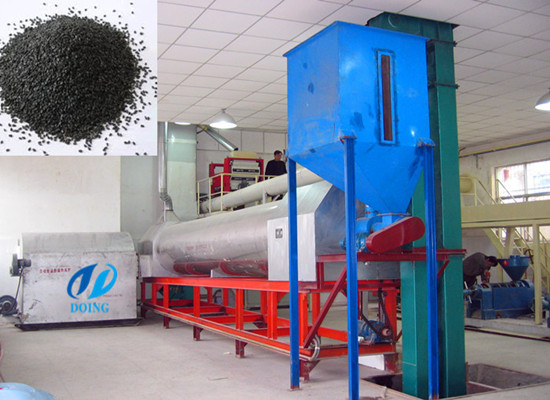 Hot blast air frying machine for process sesame
Pressing:sesame oil press machine mainly used to extract sesame oil from sesame seeds.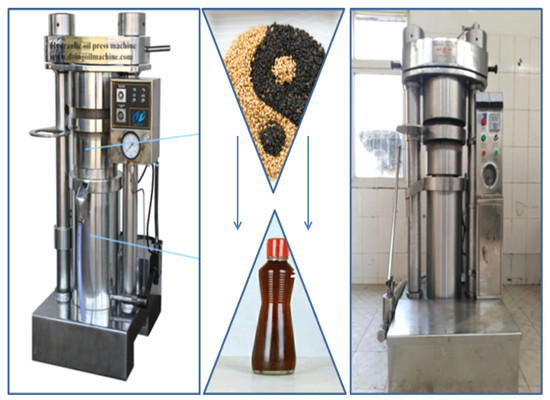 Sesame oil pressing machine for pressing sesame oil
Crude sesame oil filtration:Once the oil has settled after pressing, there is the presence of some oil cakes that are mixed up with the oil. Filtration is done to separate the seeds from the oil. This will make the refining level easier to extract the final oil.

Crude sesame oil refinery plant:Sesame oil refinery plant is used to remove impurities in the crude oil. Because in the unrefined oil there exist impurities, colloids, pigments, fatty acids and some other matters, which must be removed before edible application.High-quality cooking oil (salad oil) can be obtained after the processes of degumming, refining with alkali, bleaching (dewaxing by winterization process) and deodorizing.

Different types sesame oil refinery plant
Our sesame oil refinery plant based on modern sesame oil refinery technology and advanced oil mill machinery. We are able to quickly adjust any process to meet our customer's needs. This enables us to guarantee the highest quality available in the market today.

Below are the pictures of the sesame oil extraction machine we help to set in other countries: