This is FFB of palm oil expeller into CPO (Crude Palm Oil) oil mill plant video.Palm oil mill plant mainly used to extract palm oil from palm fruit.We are professional manufacturer of palm oil plant,we can provides various kinds of palm oil mill plant with different capacity.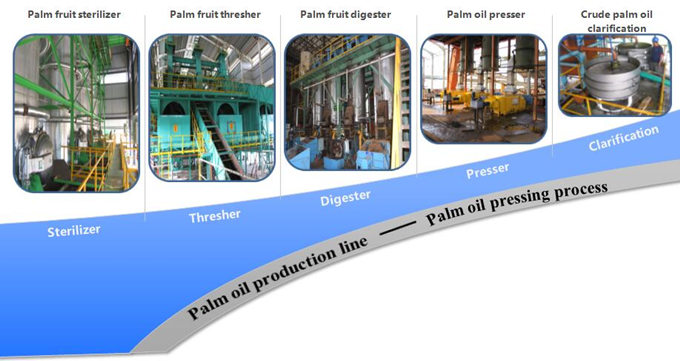 Main equipment of palm oil mill plant
This palm oil mill video shows us the main equipment of a large palm oil plant.This palm oil mill need more is a huge engineering which need more money, more technology, more raw materials, more manpower support.
No matter how many palm fruit do you have, we can customized reasonable palm oil production line to your output.