Ghananian Customer purchased one 4.5T per day peanut oil processing machine from Henan Glory Company. The equipment he bought includes oilseeds roastor, bucket elevator, automatic temperature controlled integrated oil press machine with vacuum filter and 1tpd peanut oil refining machine.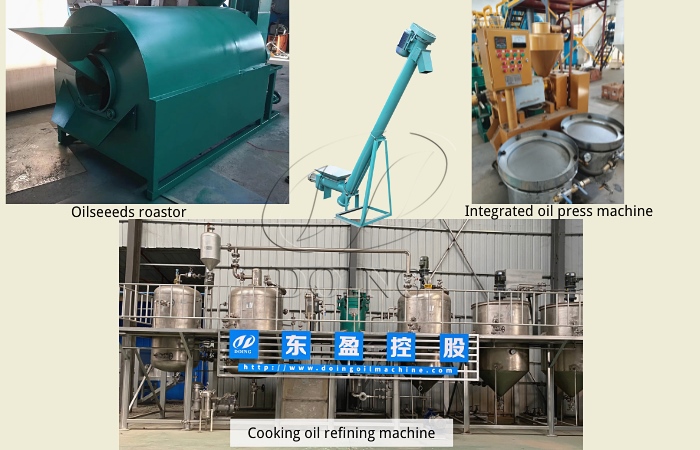 The peanut oil processing equipment Ghananian customer purchased
The equipment Ghananian customer purchased is one of Henan Glory's best-selling cooking oil production line configurations. It adopts low consumption and high efficiency oilseeds roastor which can process peanut adequately and quickly, and the final oil has high quality. In addition, automatic temperature controlled integrated oil press machine with vacuum filter can realize the dual functions of pressing and filtering at the same time, which help people save direct investment costs. Finally, this customer is also equipped with small scale peanut oil refining machine that can help remove unnecessary impurities in the crude oil and improve the quality of the final cooking oil.
The above peanut oil production line configuration was specially designed for Ghanaian customer by the engineers of Henan Glory Company after learning the specific needs of the customer. When the customer received the solution, he shows his satisfaction and surprise to Henan Glory company, because this peanut oil processing plant solution meets his expectations and can also meet the demand of future expansion. In order to ensure the peanut oil processing machine can be put into production as soon as possible, the Ghanaian customer completed the payment the day after signing the contract. Next, Henan Glory Company will begin to arrange production to ensure that all the equipment is shipped on time.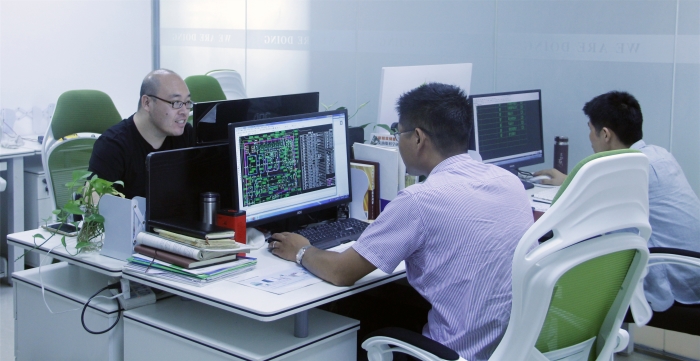 Our engineers are working on a customised peanut oil production line solution for this project
Henan Glory Company very glad to cooperate with this customer in Ghana. And we hope to establish long-term partnership with more customers in Ghana or other countries. If you have any investing ideas in peanut oil processing business, welcome to consult Henan Glory Company. We have professional engineer and technical team, which can customize high oil extraction rate and long service service cooking oil processing machine to help you put into cooking oil production at ease!