Recently, we received an order came from one Sierra Leone customer. he told us he want to buy one set small palm oil machine to produce palm oil. After many times of communication and confirmation, the Sierra Leone customer final chose to buy a set of palm oil press machine with a diesel engine.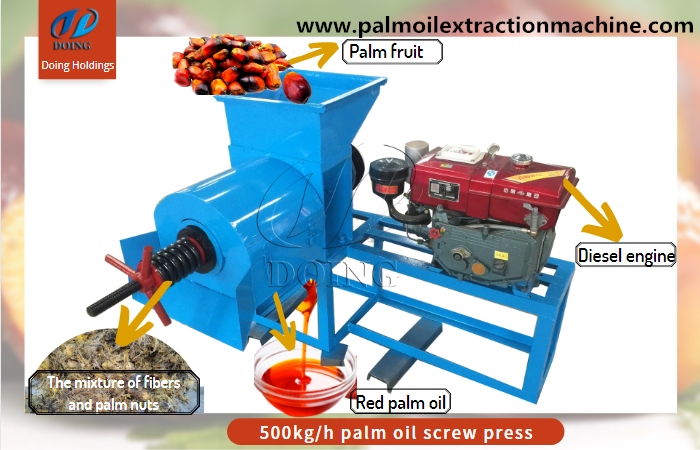 Sierra Leone customer choose to buy palm oil press machine from Henan Glory Company
In general, we have two kinds of palm oil press machines for people to choose, one is palm oil press machine with motor, the other is palm oil press machine with a diesel engine. The reason why Sierra Leone customer chose to buy palm oil press machine with diesel engine is that the local electricity supply is unstable, he can't process palm fruit at any time.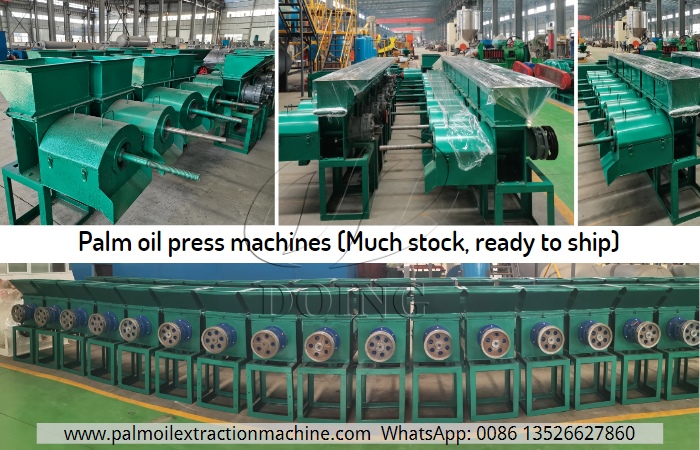 The image of small scale palm oil press machine
Due to we have many palm oil press machines stock in factory, after receiving the payment, our factory quickly packed and delivered the palm oil press machine for customer after inspecting and guaranteeing the quality of the machinery. The packing process was operated by the colleague who specializes in packing and shipping goods, which not only ensured that the packing process does not damage the machine, but also confirmed the machine can arrive the Qingdao port on time.
DOING always treats customers sincerely. From receiving customers, introducing mechanical products to customers, signing contracts and delivering machine, to the smooth running of the machinery, DOING will make customers fully satisfied.