On May 11, 2021, a customer from Tajikistan came to DOING company for inspection sunflower oil press machine. After 2 days of in-depth understanding to our production strength and cooking oil processing technology, the Tajikistan customer finally decided to buy 3 sets of sunflower oil press machine from Henan Glory Company.
The Tajikistan customer found our company on the Internet. After learning about his specific needs and production capacity, our project manager recommended the suitable machine to him immediately. What's more, our sales manager also sent him some test running video and feedback video for his reference. The customer felt very good, he told us that he will visit China soon and hope to have a chance to visit our factory in person.
Just on May 11, 2021, we received the message from our Tajikistan customer again, he told us that he had arrived at the downstairs of our company. Our project manager gave him a warm reception and explained the product knowledge to him in the office. Then took him to visit our factory.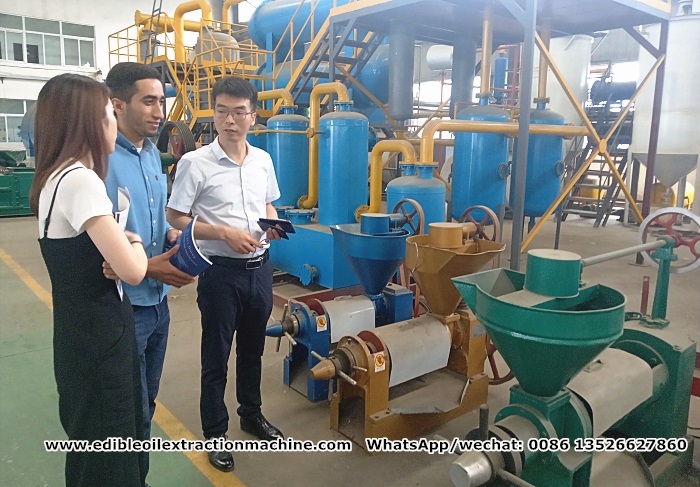 Tajikistan customer was visiting our factory
During the factory tour, our project manager explained the outstanding features of sunflower oil press machine and let him see the materials of sunflower oil press machine. In addition to this, our project manager also carefully answered the relevant questions raised by the customer.
After came back from our factory, Tajikistan customer directly signed the contract of sunflower oil press machine with our company and paid full amount on the spot.
Because we have sunflower oil press machines stock in our factory, so this order will be deliver quickly. The delivery news will be updated later. Please continue to pay attention.